About Novakoski Quality Collision Ltd in Saskatoon, SK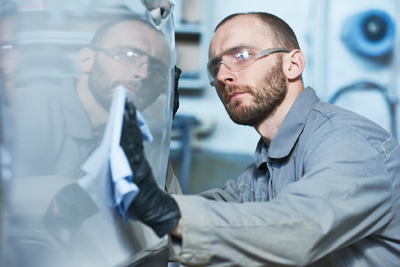 Novakoski Quality Collision Ltd is an SGI accredited collision repair shop. We at Novakoski's believe in doing quality repairs using original manufacturer parts and SIKKENS paint. By having journeymen technicians repair your vehicle, you can be confident repairs are being done properly.
Novakoski Quality Collision was started by Ed and Walter Novakoski in 1975. Murray Wedewer and Val Welygan purchased the business from them in November 2003. Murray and Val had managed another large bodyshop together for many years and knew they wanted to take collision repair to a new level.
"We were looking for a reputable collision repair center where we could put our more than 50 years of combined autobody experience to good use. There is a big difference between repair facilities, but more importantly, there is a big difference in how a repair is done. Improper repairs can dramatically affect the value of your vehicle, as well as the safety of that vehicle to you and your passengers."
When you bring your vehicle to Novakoski, you can rest assured that we will take care of everything necessary to ensure your vehicle is returned to you better than ever!
Novakoski now employs 22 employees, including 5 journeymen autobody technicians and 3 journeymen refinishers, to complete our team of estimators, preppers, detailers, customer service representatives, quality control and administrative departments.